EnterpriseOne Orchestrator Consulting
Orchestrate Success
With integration and business process automation, the Orchestrator can save companies hundreds or thousands of hours every year. In fact, that's the usual outcome for our clients. At ACBM Solutions, we specialize in removing the obstacles that prevent organizations from turning the potential of the Orchestrator into reality.
…We even take on the projects that everyone else says cannot be done.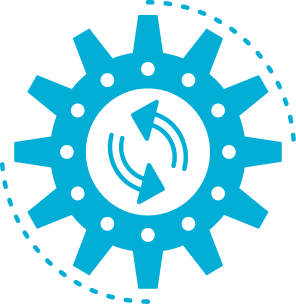 ACBM was flexible in collaborating with our small JDE support staff to automate several manual processes and integrate JDE master data with an external BI solution. These projects moved into Production quickly at a fraction of the cost we've experienced with other consulting projects. Highly recommended!
Andrew O., Telecom Sector Client

Larry and his team are the most professional and knowledgeable consultants that I have had the honor to work with. They took the time to understand our specific requirements and configure JD Edwards to accommodate both our current and future needs. This enabled us to streamline our business processes and improve overall efficiency.
Shane L., IT Business Analyst
Our Unique Consulting Approach
We have the experience and confidence to take on 100% of project risk for our clients. We agree on a fixed fee up front (typically in the $500-$5000 range).
You only pay if it works. If we can't do what we said, you pay nothing.
Yes, we put that in writing.
Our Project Success Methodology
Conduct a detailed requirements gathering session
Perform a thorough gap analysis and remediation
Create a comprehensive Design Book
Ensure client review and approval of integration design
Build and test the Orchestrations
Create test cases and manage end user testing
Oversee production deployment and provide go-live support
Browse Client Use Cases
The Orchestrator is effective for countless use cases including adding, updating, or deleting records in any number of JDE modules.
Experience Effective Orchestration
Automate Business Processes
Make Existing Staff More Productive
Improve Work Quality and Operations
Integrate with 3rd Party Systems
Reduce IT Spending
Recoup Costs on Abandoned Projects
Hourly Orchestrator Support for IT Teams
Have you already started your Orchestrator project and run into issues?
Maybe your orchestrations are working for some input scenarios but not others?
Perhaps you need help with sharing and promoting your projects?
These are common problems and can often be resolved quickly with expert help. ACBM Solutions is here to take your project across the finish line with flexible on-demand support services.
Instantly book hourly support with a credit card or purchase a block of 20-40 hours at a discounted rate to use as needed throughout the year.
Orchestrator Training Calculator
Select Terms
Number of Seats
$2600 per seat
Ready to Explore Your Use Case and Get More from the Orchestrator?
Talk to us about Business Process Automation and Integration