Cetova: Robust, User-Friendly Reporting for JD Edwards EnterpriseOne
Full JDE Reporting Suite including Queries and Dashboards (BI) Now from ACBM Solutions!
Cetova is a favorite Corporate Performance Management and reporting tool pre-integrated with JD Edwards. Our clients use it for financial and operational reporting.
Common Reasons Users Turn to Cetova
Close is taking too long
Reports are running too long
There's too much manual manipulation with data
There's hidden data that could be providing great insights
C-FAR for fast, accurate reporting capabilities from the Web and Excel
Cetova's fully-integrated reporting and analysis system is a hit with JDE users.

Cetova has an incredibly intuitive drag and drop interface that's punctuated by familiar excel-like functionality. Writing concise reports manually before was an absolute abject nightmare, and I'm absolutely blown away by the amount of time I've cut down from making the entire process automated. All you need to do is put what you want, where you want, and the application automates the execution and distribution of reports to users and executives
Ryan C., Director of Financial Reporting, Turner Industries Group
Use Data Your Way with Real-Time Reporting
No Publishing Process
Reports are instantly available and can be batched, burst and emailed.
Self-maintaining
Accurate, auto syncs with JD Edwards for reconcilable numbers even with upgrades, COA redesigns, new business units, and archiving.
Links to All Data Sources

JDE Production and Archived Data

3rd Party Data

Any Relational Database

Cloud Data (coming soon)
Enjoy Rapid ROI on Your Cetova Investment
Installation and training takes days, not weeks or months
Minimal disruption to business processes and underlying ERP system
No additional technical infrastructure or data warehouse needed
A fraction of the cost of building in-house capabilities
Designed for business users, frees up IT resources
We are here to help you make the most of Cetova, whether you're a new customer or a long-time user.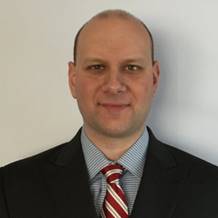 Note from ACBM Founder, Larry Furino
"When my customers told me that Cetova might be going away, I knew we had to step in and help. Now, Cetova is under the ACBM brand and supported by our world-class team. I'm proud to be part of making sure this amazing solution remains available to the JD Edwards community for many years to come."